A Message from the ED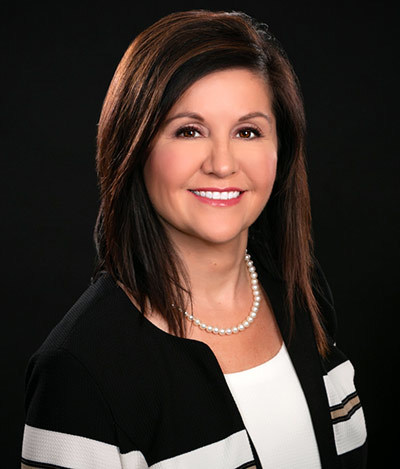 Stevie Craig was appointed Executive Director of the Bladenboro and Bladen (formerly Clarkton and Elizabethtown HA's) Housing Authorities in April 2005. Stevie has over twenty-seven years of experience administering public housing programs, having previously served as the Assistant ED, the Section 8 Manager and Public Housing Manager for the Authorities. She successfully navigated the Authorities through consolidation of the Clarkton and Elizabethtown Housing Authorities into the newly formed Bladen Housing Authority as of 2017. She is a Fayetteville native and earned her Bachelor's Degree in Business Administration from Mount Olive College.
Stevie's desire is for the Authorities to foster an environment and culture for participant families to achieve personal and economic upward mobility. Doing so will afford participants the opportunity to make the transition from assisted housing to the regular rental market.
The Executive Director's primary responsibility is to develop plans and procedures, make organizational decisions, manage the overall operations and resources of the Authorities, and act as the main point of communication between the Boards of Commissioners and the Authorities.
CERTIFICATIONS
Public Housing Manager, National Association of Housing & Redevelopment Officials, Atlanta, GA 1995
Managing Maintenance, National Association of Housing & Redevelopment Officials, Raleigh, NC 2005
Public Housing Occupancy, Nan McKay & Associates, Morehead City, NC 2000
Section 8 Occupancy, Nan McKay & Associates, 1996
ASSOCIATIONS
Member, Carolinas Council of Housing & Redevelopment Officials, CCHRCO
- Board of Directors 2006-2007, 2015 to present
- Scholar Committee Chairperson 2005 to 2014
- Membership Chairperson 2014 to present

Member, Eastern Carolina Association of Housing & Redevelopment Officials, ECAHRO
- Past President 2008-2009

Member, North Carolina Housing Authorities Director's Association, NCHADA
- Past President 2013-2015
- Secretary 2008 - 2011
- Treasurer 2018 to present

Member, Southeast Regional Section 8 Housing Association, Inc., SERSHA
- Secretary 1998 - 2000

Member of North Carolina Housing Authorities Risk Retention Pool, NCHARRP
- Board of Trustees 2014 to present